De GEM-Stage is een CO2-neutraal podium dat draait op wind- en zonne-energie. Vanaf nu kunnen artiesten optreden op een podium dat 100% eigen groene energie produceert.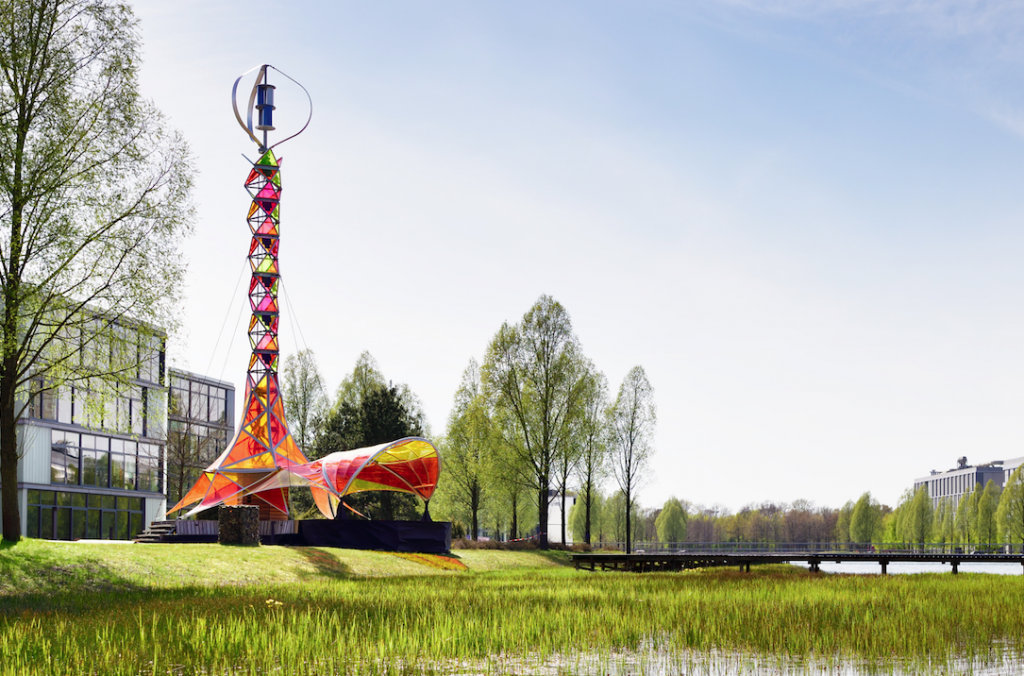 GEM-Tower has officially become GEM-Stage! From now on, artists will be able to play on a stage that produces 100% of its own green energy.
SPECS OF THE STAGE
Height
21 meters
Base diameter
Base diameter = 10 meters
+ 6 x 8 meters stage area
Wind turbine
Darrieus-Savonius Vertical Axis, 3kW
Battery
25 VRLA cells, 30 kVA, 90kWh
PV panels
Semi Flexible, PERC cells, 10 kW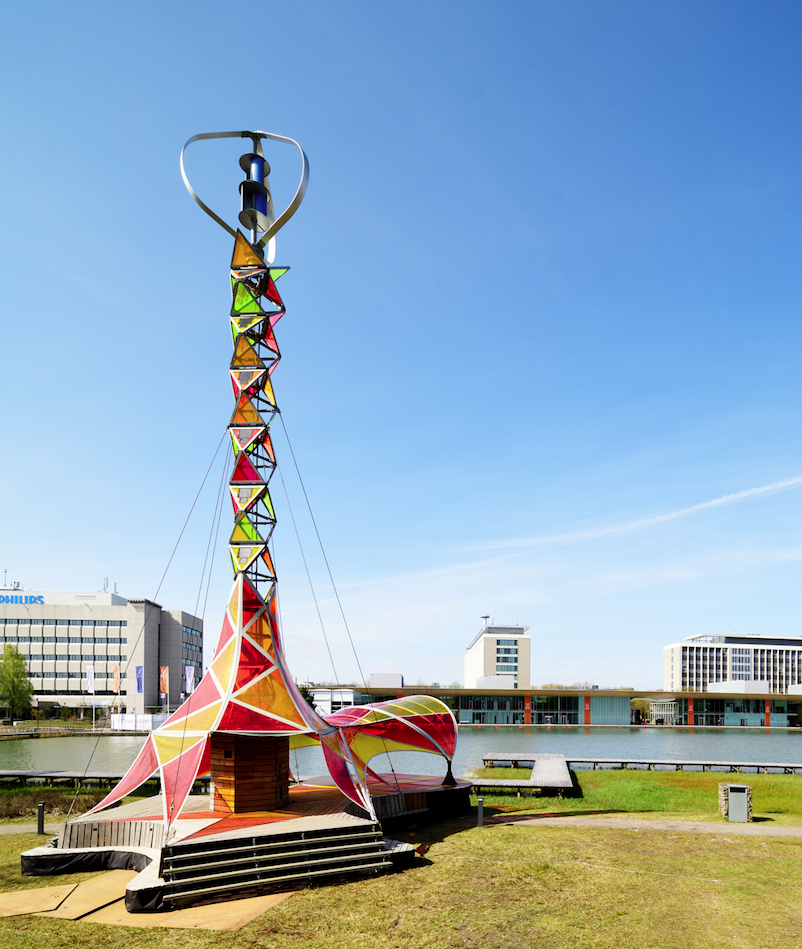 DID YOU KNOW
More than 3500 kg of steel has been used to build the GEM-Stage
There are more than 300 hinges in the tower;
542 bolts and nuts are required;
The height of the triangles becomes 14 times bigger after folding out the tower (from 96 centimeters to aprox. 14 meters)
The 700 kg vertical wind turbine is places at a height of 18 meters
Nearly 20m² of colored solar panels (LSC panels) are incorporated in the tower
The stage does not have to be anchored;
2.7 m³ of concrete was used as a counterweight;
10 companies from 3 different European countries are involved in this project
An estimated 100 people contributed to the realization of the first GEM tower;
The 90 kWh GEM-Stage battery can charge one iPhone up to 6000 times – that's 16 years of charging your phone daily
In summer, the GEM solar system can charge a Tesla Model 3 up to 30%
GEM-Stage @ GLOW Eindhoven 2021
Especially for this event, the GEM-stage was equipped with lamps, cozy mood lighting around it and there were also be various activities on the stage.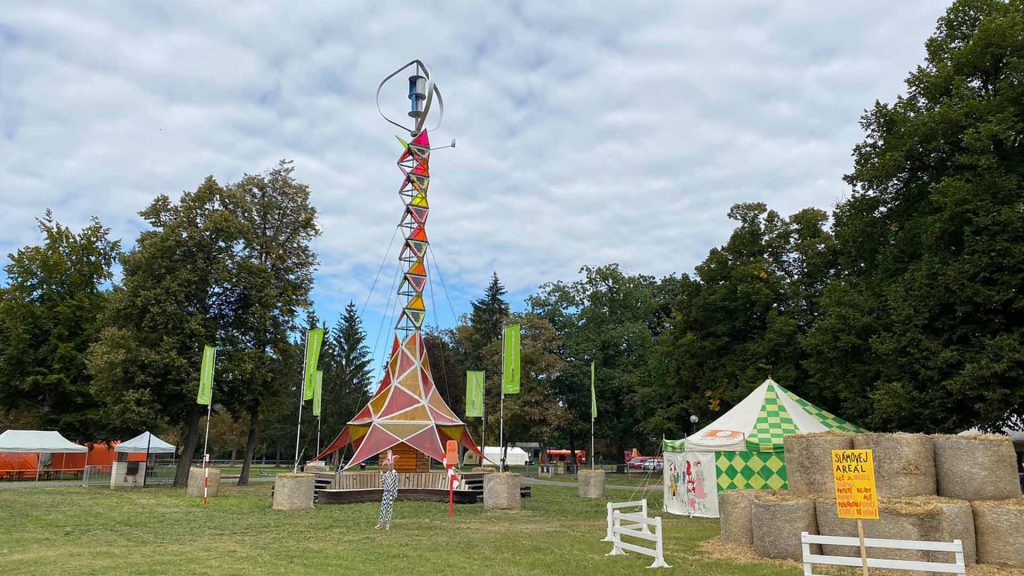 GEM-TOWER AT PRAHA ZARI FESTIVAL PRAGUE (SEPT. 2020)
From September 15 until September 20, the GEM-Tower was located at the Zari Festival Prague in Chzech Republic. You can read a daily update by clicking here.
GEM-TOWER AT PALEIS SOESTDIJK (AUGUST 2020)
From August 12th until August 30th 2020, GEM is located at Paleis Soestdijk (the Netherlands) to run tests. In this video we are speaking with Anne Schaepman, director of Paleis Soestdijk, and Floor van Schie, who is part of the GEM team. We also interviewed visitors of the park on their view of the GEM-Tower and the use of sustainable energy.
GEM-TOWER AT DE HOGE VELUWE (JULY / AUGUST 2020)
From July 1 until August 9, the GEM-Tower was located at the Hoge Veluwe National Park in the Netherlands. In this video Henk Ruseler, forester at the National Park, and Faas Moonen, GEM architect, talk about design and sustainability.