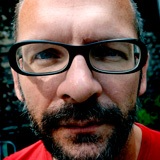 Democrazy 
→ www.democrazy.be & www.boomtown.be
Turning 40 in 2021, Democrazy is one of Belgium's oldest music clubs. Currently without a venue of it's own, the small team of 8 organizes 150 annual concerts and parties in venues and bars all over the city of Ghent, ranging from 50 to 1200 concertgoers. After testing the grounds in 2009-2012, Democrazy is now taking the lead in organizing Boomtown Festival. Introducing new talent and supporting the local scene Ghent is well known for (we're an Unesco Creative City of Music!) are two main pillars. Democrazy brings to the table it's good nose (well, ear) for artists on the verge of international break-through in pop, rock, dance, hiphop, reggae and funk.
Main role in the project
Boomtown festival has a decade-long history of showcasing new talent and concepts, both in music and sustainability. As the festival's host, Democrazy wants to provide a testing ground for the GEM tower, challenging its versatility. Boomtown festival takes place on a square in the middle of a city that itself is immersed in the Gentse Feesten, Europe's largest cultural open-air festival. Boomtown provides practical and creative insights and experience in integrating the GEM tower into a complex whole.